Hudsons Euro Fix

– Expert Service and Repairs for Your European Vehicle
Are you having difficulty finding a quality repair shop for your European car, crossover or SUV in the Langley BC area? Look no further than Euro Fix! Euro Fix offers high-quality service and repairs for European cars, crossovers and SUVs. Euro Fix was opened in 2014 as an extension of Hudson Automotive that opened in 1991.Euro Fix is proud to call Langley BC home and provide service and repairs for the surrounding communities, including Surrey, New Westminster and Delta BC.
MEET OUR EXPERT
Do not let those expensive European shops take more of your money than they need. Euro Fix in Langley offers specialized repairs for your European car, crossover or SUV and leave more money in your pocket and less money on service or repairs.

_____________
OUR SERVICES
Our experience guides our search for the root cause of your automotive troubles. And, if the repairs aren't urgent, we'll let you know up-front so you can plan and budget. Our goal is to get your car back on the road as quickly and cost-effectively as possible.
Why should you bring your European vehicle to Euro Fix?
Replacing the battery, repairing or replacing tires or wheels and alternator problems are the three most common repairs owners of European cars can encounter. At Euro Fix, we are in the business of fixing not only the common problems but also any repairs or maintenance needed for your European car, SUV, wagon and more.
We offer a variety of maintenance services, including oil changes, tire rotation, transmission service and more. We also can perform a variety of repair services such as engine and transmission work, replacing braking components, fixing or replacing batteries, alternators or tires and much more.
If you own a BMW, Audi, Land Rover, Smart, Mercedes-Benz, MINI, Volkswagen, Volvo or any other European brand, Euro Fix of Langley BC is the right choice to bring your vehicles for the best service at the best price.
Euro Fix is located in Langley, BC but is proud to offer those in New Westminster, Surrey, Delta and other surrounding communities with a great place to bring their European cars for repair or maintenance services.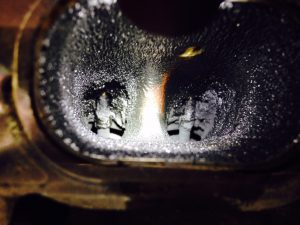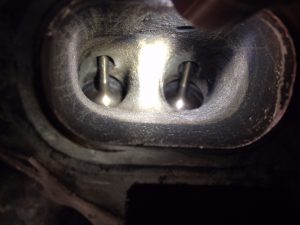 Schedule Walnut Shell Blasting with Hudson's Euro Fix Today.
Your European vehicle is one of the biggest investments you'll ever make. This is required maintenance to keep it running right. Looking for experts in Carbon, Valve Deposit or Combustion Chamber Cleaning nearby Langley BC? Schedule an appointment today to have the procedure performed on your vehicle.
HAVE HIGHLY SKILLED TECHNICIANS AND THE LATEST TECHNOLOGY AND EQUIPMENT
Euro Fix only repairs and helps maintain European automobiles. It can be hard to find a shop that only handles European vehicles and that is why Euro Fix was created. We also help you save money as we charge the same labour rate for European cars as we do for domestics. We also back every service we perform with a 2-yr/40,000 km warranty.
OUR WARRANTY

Our workmanship and parts are guaranteed for 24 months &/or 40,000 kilometers with our Nationwide Warranty, (Fleet, Diesel and Engine work for 12 months &/or 20,000 kilometers), whichever comes first
GRIP TIRE DEALER
Revving the engine is fun, but without traction, you aren't going to get very far. Euro Fix is an authorized Grip Tire dealer. Good quality tires are designed to hug the road and maintain consistent traction across multiple driving conditions.
LIFETIME PROTECTION

If you're like most vehicle owners today, you want to keep your vehicle for many years. We will decrease your cost of ownership by helping you properly maintain your vehicle – our goal is to help you keep you car for 350,000 km and beyond.